For any queries please contact Shane Meehan on 087 7414897 or clontarfrugby2006@outlook.com
News & Updates:
Please make every effort to attend training sessions in the build up to season end tours.  Game time on tour will go in favour of the players who consistently attend training.
Thursday 12th April – Training 6pm @ Club AWP



Tour Kit will be handed out after training on Thursday 12th April
Sunday 14th April  – Ballyclare Tour – Meet Club @ 9am
Sunday 15th April  – London Irish Team training – time tbc.



U12 Training Updates
Sunday's – Subject to Change

Thursday's – 4G Pitch at Club @6.00pm
Tour Teams

2017/18 Fixtures
14th April Away v Ballyclare Tour
22nd April Home v Coolmine/Ratoath
29th April Away v London Irish Tour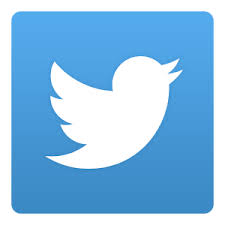 #minibulls @ClontarfRugby
PLEASE ENSURE YOU RESPOND TO "TEAMER" ALERTS TO CONFIRM ATTENDANCE OR ABSENCE ON MATCH DAY.   IT IS ONLY FAIR ON THE OTHER PLAYERS, OPPOSITION AND COACHES TO CONFIRM IN ADVANCE.  THANK YOU!
PLEASE REMEMBER YOUR GUM SHIELD – NO GUM SHIELD, NO PLAY!! 
Important Information
Safe Rugby:

We strongly encourage all coaches, players and parents to have a better understanding of concussion.  Concussion can pose a significant risk to the well being of players if not managed effectively.  Please use the following link  to the IRFU website  www.irishrugby.ie/concussion and fimilarise yourself with the signs, symptoms and management of concussion.  I would ask that you share Junior Player video with your child to ensure that they too understand concussion.
Code of Ethics: Parents please read, discuss with your child & abide by the clubs code of ethics – See this link https://www.clontarfrugby.com/youth-mini-rugby/code-of-ethics/
Please get involved. Positive encouragement for all the children is vital, most players want to impress their parents, so please try to impress the children. Never be negative.
NOTE: If any parent/guardian has an issue or observation regarding their child please bring notice immediately to a coach.
_______________——————————————————————————————————————————————————————————–