Clontarf Rugby Club welcomes players at all levels, and currently field five senior men's teams, a women's team, as well as an Under 20's side.
The Club also develops young players both boys and girls, with teams from under 6 to under 12 years (mini rugby) and under 13 to under 18 years (youth rugby). All mini and youth training and games take place on Sunday mornings from September through to April.
All playing members (Mini, Youth & Adult) along with those applying for Family Memberships  are required to register and/or renew on the IRFU system by using the link below.
PLAYER AND FAMILY REGISTRATION
For people wishing to join the Club as non-playing (Pavilion or Country Memberships, please use the link below
SUSCRIBE TO NON-PLAYING MEMBERSHIP
| SUBSCRIPTION FEES 2022/2023 | |
| --- | --- |
| Adult Membership | |
| Pavilion Member | €200 + €60* |
| Playing Member | €200 + €60* |
| Over 65 | €95 + €60* |
| Country | €95 + €60* |
| Student | €95 |
| U20 | €95 |
| Family Membership | |
| 1 Adult + 1 Child | €320 per annum + 60* |
| 1 Adult + 2 Children | €375 per annum + 60* |
| 1 Adult + 3 Children | €415 per annum + 60* |
| Youth/Mini Membership | |
| 1 Child | €150 per annum |
| 2 Children | €220 per annum |
| 3 Children | €270 per annum |
| *Mandatory levy €50 bar/shop card + €10 IRFU draw ticket | |
Clontarf Rugby retains insurance cover for players under the IRFU Player Insurance Scheme.
This scheme covers Club players for catastrophic injury only e.g. loss of limb, permanent disablement etc. The policy does not cover loss of earnings, medical expenses, accident and emergency visits or dental repair.
It is therefore critical that all players or parents/guardians of players investigate their insurance options. The Club recommends that players are covered by medical insurance from a recognised private medical insurer.
Rugby is a contact sport and regrettably injuries can occur. Clontarf F.C. is committed to providing a positive Rugby environment for all its members. This does not however extend to financial support for medical bills.
The compulsory IRFU Player Insurance Scheme costs the Club approximately €2,300 per senior team per annum. That is €115.00 per player in a match day squad of 20 players.
The playing subscription for Mini/Youth players is €150 per annum.
Unpaid playing subscriptions are not just a meaningless financial shortfall but are a significant annual expense.
Additional Top Up cover is available through the IRFU's broker.
The AON insurance policy number is 2666400 or you contact your own broker / insurance company for details of additional cover.
Members can request tickets for Ireland International matches through the club before they are released on general sale.
The Club enjoys a state of the art, 4G all weather pitch located behind our clubhouse. Not only…
The Club enjoys a state of the art, 4G all weather pitch located behind our clubhouse. Not only do our senior and junior teams use it as a training ground, but the mini rugby programme is hosted here on Sunday mornings.
This pitch is one of the first in Ireland, so is used by schools and sports clubs throughout the year.
In order to keep the 4G pitch in top condition, we ask all members to adhere to the pitch rules to avoid damaging the synthetic grass:
All footwear must be clean
No steel studs
No blades
No food
Only players, team coaches and managers are allowed on the pitch. Spectators must remain outside
No liquids except uisce/water
We operate a coffee dock on Sunday mornings and match days, offering barista coffee and delicious treats.
Our Clubhouse has two bars; the main bar is the perfect place to watch any major sporting…
Our Clubhouse has two bars; the main bar is the perfect place to watch any major sporting event, with numerous HD TVs to provide an immersive experience.
We also have a second bar located upstairs in our Clubhouse and can host functions of up to 100 people, with access to our balcony overlooking our pitches. The balcony also has outdoor seating, and is the ideal venue for a summer evening BBQ.
The Club enjoys a state of the art, 4G all weather pitch located behind our clubhouse. Not only do our…
Clontarf Rugby Club is the ideal venue if you are planning a birthday celebration or family gathering and your membership entitles you to discounted rates on venue hire.
Our club bars and function hall are all available to hire for Parties, Christenings, Social Events, Meetings, Corporate & Team Building Days.
Our club personnel have hosted numerous events from charity balls to surprise birthday parties, and can help plan your event from catering, decoration to musical entertainment.
For further information on any of these membership perks, please contact Damaris in the club office on 01-833 6214 or office@clontarfrugby.com.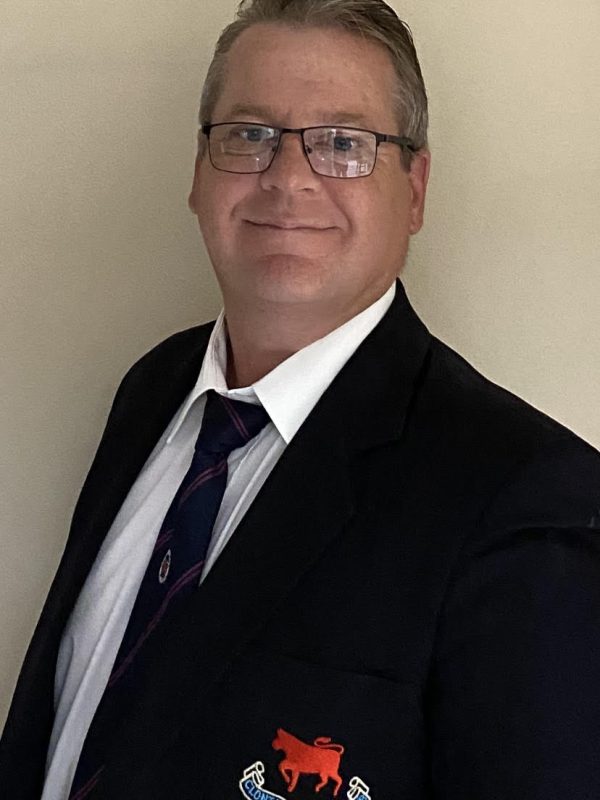 EXECUTIVE VICE-PRESIDENTS
Conor O'Mahony (SVP), Austin Foxe, Brendan Smith & Warren O'Kelly
Joint Committee Representatives
Brendan Smith, Shane Coghlan, Paul Fallon
Evans Dexter, Martin Murray, John Teeling
Jim Barden, Frank Rossi, John Clancy, Pat Suttle
Management Committee: Jonathan Stafford, Eoin Daly, Alan Foley, Stephen Byrne, Sam O'Byrne, Shane Coghlan, Brendan Smith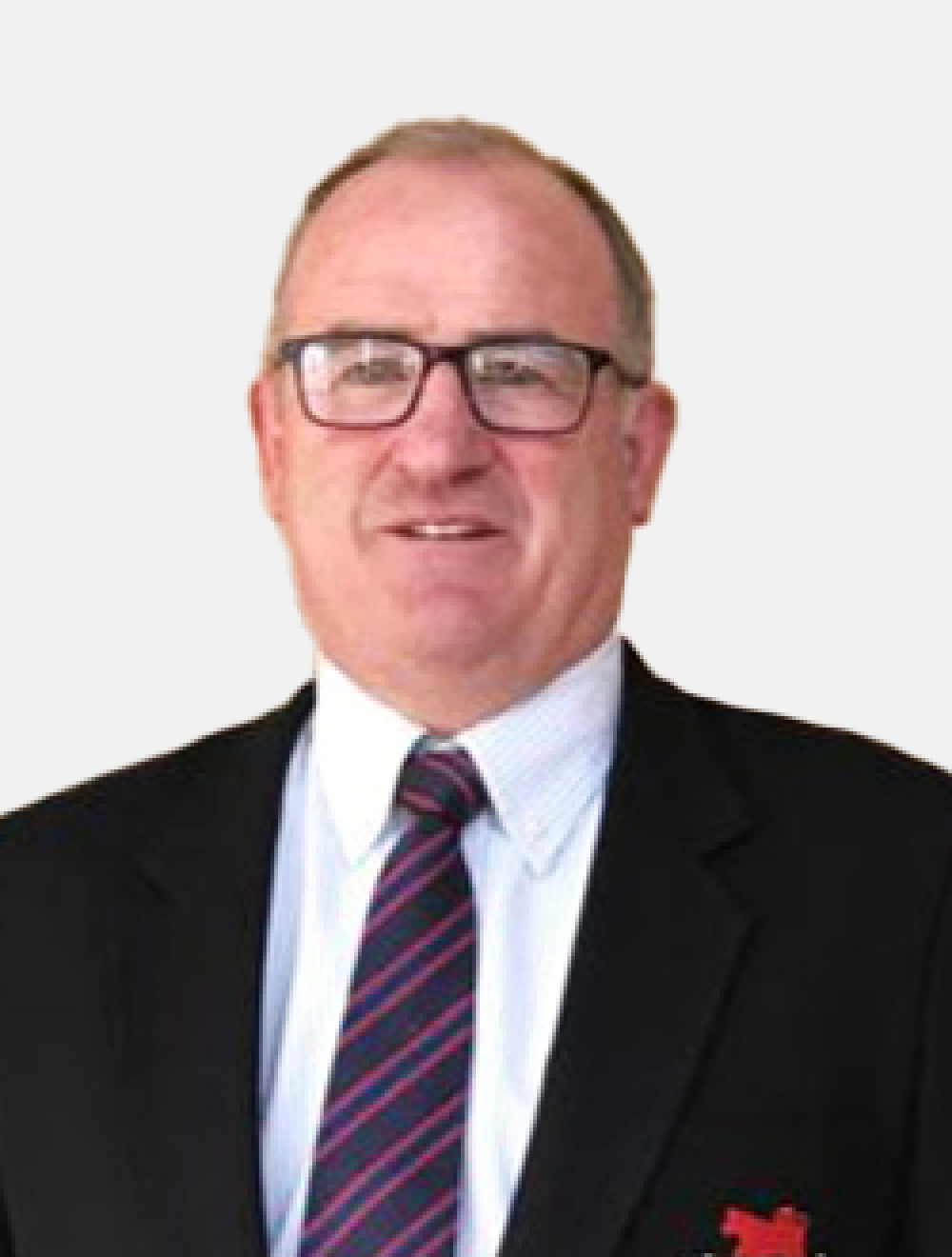 On behalf of Clontarf FC, it gives me great pleasure to extend a very warm welcome to all members, players, coaches, dedicated volunteers, visiting teams
and supporters.
I am privileged to be involved with Tarf for the last 50 years, both on and off the field, and I am honoured to have been elected President for the 2023/2024 season,
following in the footsteps of my father Bunny, 40 years ago.
We look forward to welcoming all clubs to Castle Ave, where we will extend a warm reception off the field and a good battle on it. I am particularly looking forward to welcoming our friends from the City of Armagh club in their first season competing in Division 1A, a truly outstanding achievement by them.
As a club we have come such a long way since my playing days, the addition of the 4G pitch being a great example. This has taken an enormous effort from all our members.
To our committees and volunteers throughout the club I would like to express sincere thanks and applaud them for their passion, dedication and innovation
that continues to grow and develop our Club and I look forward to working alongside them this season. We will continue to strive to offer our players the very best high-performance facilities.
To our head coach Andy Wood, Club Captain Dylan Donnellan and to all our men's sides as they prepare for AIL, Metro League and Cup campaigns, good luck. I know you've had an excellent start at pre-season and I'm confident that this will pay dividends come season end.
I also want to wish our women's teams, the best of luck too. Their progress is going from strength to strength as each season passes.
The dedication of our players, the coaches and the management team are a credit to themselves, our Club and to our community.
To all of our underage teams, I am delighted that we have now put a new Rugby Development Programme in place that will hopefully benefit everyone of you in developing your skills your your enjoyment of our game. Most of all, enjoy your rugby!
Like all clubs, we remain enormously grateful to our sponsors and partners, without whose significant support we would have difficulty running our various programs for the benefit and enjoyment of all our community.
This season more than ever, I am looking forward to meeting you all in person and watching people getting together through the love of our sport.
Michael Fitzsimons
Club President
2023/24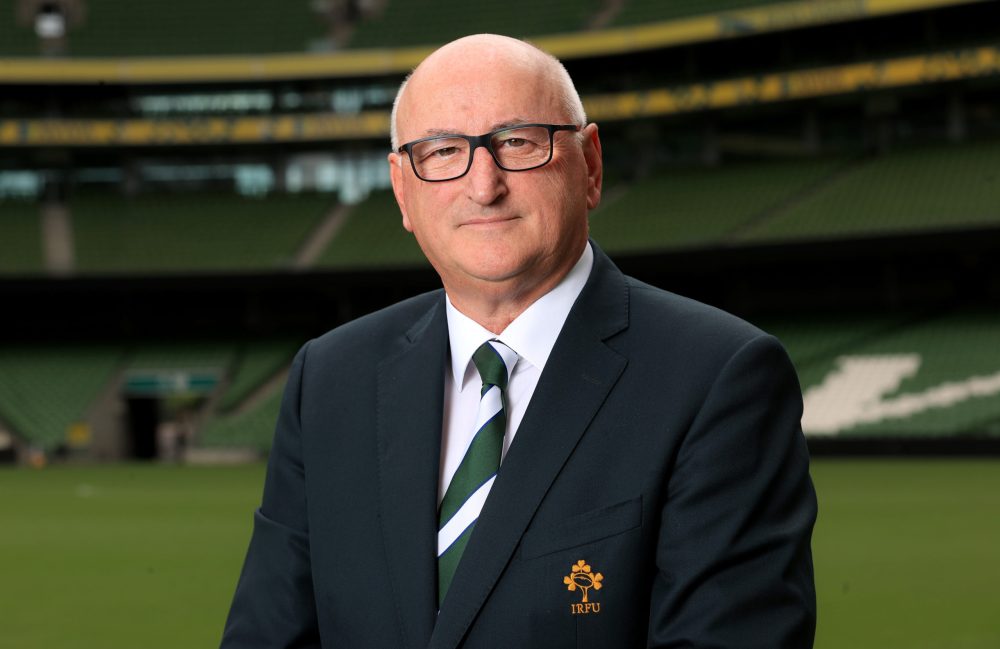 Dear Hon. Secretary,
It gives me great pleasure to write to you for the first time in the capacity of President of the Irish Rugby Football Union for the upcoming season, 2023/24.
It is my great honour to represent my family, my club Cork Constitution FC and my home province Munster as President of the IRFU and I will continue to work hard to represent everyone across the rugby community in the months to come. I would like to pay tribute to our departing President John Robinson, a friend and colleague who worked tirelessly to support the game. John held office with distinction and Irish rugby is indebted to him for his positive stewardship across the 2022/23 season.
The 2022/23 season was a fantastic one for the Union, both domestically and internationally. This is in no small part thanks to the support given to teams and Clubs from everyone involved in the game. The 2023/24 season is already shaping up to be a memorable one with so much for rugby supporters to look forward to.
The Club scene is the bedrock of our game with Clubs continuing to develop and nurture talent that feed our academies and underage systems. I would like to express my sincere thanks to all the coaches and volunteers who give up their time to train or support these endeavours. Your commitment does not go unnoticed, and the Union is very grateful for your dedication.
The Energia AIL leagues for both women and men continue to go from strength to strength with increasing attendances and coverage across all forms of media. There are still opportunities for us to grow the domestic game and embed our Clubs in more local communities, but we are thankful for the support Energia have brought as the title sponsor.
For the first time ever our women's Sevens team will take part in an Olympic games in Paris next summer, joined also by our men's side. To qualify for the games is a wonderful achievement and hopefully our Olympians can inspire a future generation.
Our men's international side are busy preparing for the upcoming Rugby World Cup, buoyed by their Grand Slam achievements. I am sure clubhouses across the country will be thronged with supporters keen to cheer on the team and I wish them well.
A new era dawns for our women's XV team with the appointment of a new Head Coach in Scott Bemand. Scott is an exceptionally strong candidate, and he will no doubt bring a new dimension to the development of our senior team. Our pathways continue to develop with additional resourcing and the setting up of regional talent hubs, which will no doubt bear fruit in the years to come.
A new season brings new opportunities and a chance for a fresh start. Our rugby values are a great source of pride to us, and we must ensure that the values of our game, respect, inclusivity, integrity, fun and excellence continue to be at the forefront of all our endeavours.
I look forward to touring the country to visit as many clubs and schools as possible and to meet so many people who are essential to the running of our game.
I would like to wish all clubs and their members the very best for the season ahead.
Yours sincerely
Greg Barrett
President