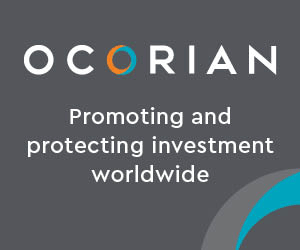 Given the day that was in it; the All Ireland final and all that, special mention to the dirty dozen or so Clontarf supporters who braved the journey to Tom Clifford Park more in hope than expectation given that recent reports had Munsters mullering Con in Cork while we were struggling to generate momentum against a spirited St Marys side.
Well, as it turned out Clontarf were a match for the energetic home start and after a shaky few scrums managed to impose parity if not slight dominance in the set piece. The first half pattern was so typical of trips to Limerick. The home side roars out of the blocks, its frenzy for 10 minutes, the visitors settle without conceding and then start chipping away at the home side's weaknesses. A penalty to rob Keogh was followed up with a try to Karl Moran and when Matt Darcy scorched through a gap to Put Rob Keogh in again Clontarf moved comfortably to a 15 3 lead as we approached half time.
In motor racing cars generate momentum by slipstreaming behind an opponent allowing the leading car to effectively make a hole in the air allowing the pursuing car to build extra power for the overtake. At the appropriate moment the pursuer changes down, hits the power and blasts past into the distance. On Saturday, as against St Marys last week, Clontarf slipstreamed the opposition, scored two tries to build a strong lead, changed down, moved out, and promptly stalled in a cloud of fumes. At 15 3 down Young Munster were a Clontarf score away from a home defeat. Their predictable frantic reaction was to up the pressure and intensity which had it been repelled would have been akin to the last sting of a dying wasp. Instead Clontarf conceded ground and a penalty to the corner which was converted by the home maul, followed it up by initially winning the kick off then conceded possession to a counter ruck and a score on the left after the defence went ….. well …. somewhere else. Needless to say, going in at half time 17 15 up when all looked lost after 35 in pretty damned inspiring for any home side so the second half was going to be a long slog for the visitors.
It really summed up the day when after home dissent and an extra 10 yards down the middle for a Clontarf penalty and the lead as we headed for full time we failed to control ball from the kick off in the wide channels and got done for holding in front of our posts. Munsters converted the penalty with the last kick for the win and Clontarf were left wondering what had gone wrong on a day where they had outplayed a fancied Young Munster side on their own patch.
The words, never give a sucker a break come to mind. We are too generous.