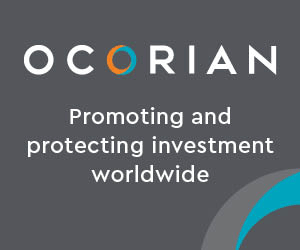 Clontarf eased into the semi finals of the Leinster Senior League Cup with a comprehensive, seven try victory over UCD atCastle Avenuelast Saturday. Thankfully, this year there was to be no repeat of last season's confusion over the rules which saw Clontarf lose out on a semi final place due to a somewhat oblique interpretation of the English language in the Branch. By amassing 19 points out of a possible 20 in their League section Clontarf removed all doubts about who was progressing as pool winners.
This has been an encouraging start to the season in 'Tarf. Good work in the offseason by the 'new' coaching team and the 'Dark Lords' on the recruitment committee saw an already accomplished squad augmented by the arrival of several talents from near and far around the country. I'm not going to try and list names for fear of forgetting someone so you will all have to work it out for yourselves.
However, the greatest impression has been made by a returned Tarf man, Tim McCoy, who having resisted all Trinity College efforts to turn him into an effete southsider, returned to Castle Avenue and has been scoring tries for fun since. His haul currently stands at 5 tries from 3 games.
The season to date has included victory away to a classy, and huge, St Marys side; victory at home to Trinity, away victory after a 'stiff' arm wrestle at De La Salle and Saturday's rout of a fancied UCD side.
Next Saturday, 1st October, sees the opening fixture in the revamped Ulster Bank All Ireland League which has been increased to 10 teams playing on a home and away basis. As things stand at the moment there are no plans for any top 4 playoffs so the winners will be the team at the top of the League at the finish. Clontarf will travel to Blackrock to renew battle with our old Southside rivals. Blackrock have had an encouraging start to their season and will also be our opposition in the Semi Finals of the Leinster Senior League Cup.  Our first home game is on the 8th October when we will host Young Munster in a fixture resonating with the impact of past battles.
P.S. Some of you may have noticed a rather large fair headed chap called Jamie Chipman around the Clubhouse. He's been hanging out looking for a game so we are going to see if we can fit him in somewhere. He says he's fromNew Zealand(Don't they all!) and that he captained a side called Counties Manukau who are apparently coached by a guy called Tana Umaga.
Sounds like a fairly tall tale to me!!