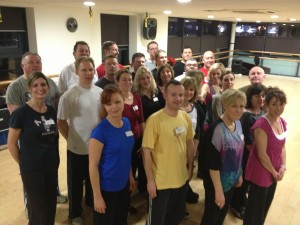 We are delighted to announce that our Strictly Come Dancing Fundraising Challenge will be held on Saturday, February 23rd, in The Wright Venue, Swords.
The event will entail 28 Clontarf locals taking part in a Strictly Come Dancing competition, and is sure to be a super night out.
So here are our Fred Astaire & Ginger Rogers hopefuls (in no particular order);
Grellan Murray, Gerry O'Brien, Dermot McMurray, Kieran Murphy, Eric Whelan, Seamus Byrne, Pat O'Shea, Colm Killeen, Barry Harnett, Jonathan Stafford, Frankie Byrne, Gavin Nolan, James Digan, Grainne Kyne, Sinead Murphy, Maria Cunningham, Kari Kelly, Helena Duggan, Monika Galinska, Helen Mooney, Niamh Costello, Dairine Flynn, Denise Simpson, Ciara Holland, Anne Miller & Jackie Killeen.
The 28 contestants will begin their six week intensive training next week, which will include four hours of professional dance coaching per week until the night itself, when one lucky couple will be crownded King and Queen of the dancefloor.
The event will kick off at 7.30pm and is a fundraiser for the Clontarf Rugby Youth & Minis.
General admission tickets will cost €20, and are available from the Clontarf Rugby Club Bar or by contacting Karen Mulvaney on 087 6671986.
Should you be interested in sponsoring or donating spot prizes for this event, please do not hesitate to contact Karen on 087 6671986 or email karen@buyersagent.ie.