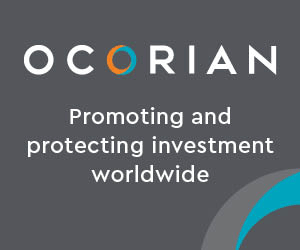 On behalf of Clontarf Football Club I would like, as President, to welcome you all to our great Club in Castle Avenue. I look forward to the next year- following in the footsteps of John Dinan and all past presidents.
Being one of the oldest rugby clubs in the country, we have a wealth of history, which is a source of immense pride to all involved. We have seen, along with our older members, great achievements and advancements during their time with us.
Over the last few seasons we have built up a solid following at all our senior games, both home and away. I would sincerely wish that you, our members, will continue to support our J1 teams and all our other magnificent junior teams who show the promise to achieve impressive results on the pitch for you this season.
A special mention to Andy Wood, our coach of last year, who came so near to achieving our AIB League aspirations, just missing out winning by a quirk of the rule book.
With Bernard Jackman as Director of Rugby and Simon Broughton, our Head Coach, a new coaching structure is in place at all levels and we are very hopeful of having an immense season filled with silverware that has eluded us in the past few years. We welcome all the new players who have joined our Club. They have blended with our existing stalwarts and have already formed a mighty Clontarf team machine. They will wear the blue and red jersey with great pride for you.
Clontarf have set the standards for youth and mini rugby for many years and I would like to thank the unsung heroes, our coaches and trainers, for all the generous time and effort they put in for our future players.
I thank those members on behalf of the Executive Committee, who work tirelessly throughout the year in wind and rain to carry on a work ethic within our Club. I must include our fundraisers, the Grounds Committee, our gate and car park people and all the many volunteers who help to make this club run so smoothly.
No club of our standing in Irish Club Rugby can survive without the help of our sponsors. In particular, I would like to thank our main sponsors, Dublin Port Co., along with our programme and ground advertisers. All sponsors are vital to the future of our Club and help us to compete at such a high level of rugby in Ireland.
We can all look forward to an exciting 2009/2010 season, but it is so important that you, our members, support our Club and teams at every level, particularly our functions and fundraising activities, sure in the knowledge that your support will be rewarded, not just throughout this season, but also for seasons to come.
Yours sincerely,
Jim Mc Ilvenna
President