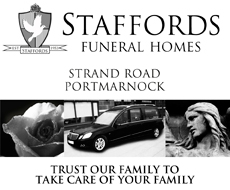 THE GAME
Castle Avenue is the place to be on Saturday April 14th at 1.15pm when Clontarf Rugby Club take on south-side rivals St.Mary's in a game that is vitally important to both sides ambitions to win the Ulster Bank League (UBL). With only two matches to go and Clontarf leading St.Mary's by a solitary point the home side are hoping that the crowd will make the difference and become the 16th man. We are calling on all supporters to come along on Saturday April 14th  for the Mary's game and the following Saturday, April 21st, for our final game away to Lansdowne and help turn Castle Avenue and the Aviva into a sea of red and blue.
"This club is very much rooted in the community and we're lucky to be so well supported," says club president John Glackin. "It makes all the difference to the players to have that backing on big days, and this is the biggest day and the biggest test we've faced so far this season." When the two sides met before Christmas, St. Mary's won a very tight game by a last minute score and the northsiders are looking for revenge on their home ground where they are unbeaten in the league this season. 'Tarf have never won the UBL title, and were beaten finalists on three occasions over the last 10 seasons.
THE VENUE
There will be a carnival atmosphere on the day and family tickets (kids free with up to 2 adults) will be available at the gate for only €10. There will be prizes for the best turned out supporter at what will be an early kick off at 1.15pm. We have arranged a hot dog stand, a tuck shop and a burger stand for the day to keep the kids looked after. The two bars will be open so parents can enjoy a drink or two while the kids enjoy playing in the grounds with their friends.
THE RUGBY
For those who are unfamiliar with UBL Rugby or have not gone to a game in a while, we invite you to drop in. The quality of rugby is the highest at amateur level in the country. As the first and second placed teams lock horns it promises to be a high tension and entertaining game. We look forward to seeing you there.