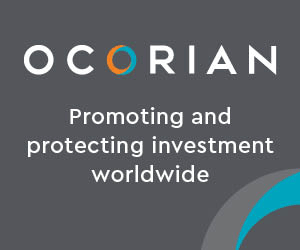 What is it about Cork that makes it different but the same ? Visiting Cork is like visiting a similar but different country. I cant get my head around it. Strange as well because my late father Billy was born and raised in Cork, educated at Pres., Junior cup , Senior Cup , played for Con . . . blah blah blah . . . joined the Munster and Leinster in Cork when Irish bankers were held in considerably higher esteem than they are now. I remember asking him once why Cork was different and in his reply lay the kernal . . .
"Why do you ask ? . . . "
So I explained my impressions at length to a stony but benign silence and when I was finished he said…
"You could be right . . ."
And that was that; I had provided all the information, probably answered my own question but was left exactly where I was at the start . . . clueless, quizzical, and firmly outside.
Cork is like bloody Liechtenstein. Small, , polite, welcoming, wealthy, and happy to be quiet about it. Liechtenstein has a castle on the hill where the Princes live. In case you didn't know the prince of Liechtenstein is wealthier than Cresus, and is quiet about it. In Cork the princes live on Temple Hill where they all meet quietly to celebrate their Corkness and where, as an aside, they play rugby. They are not quiet about the rugby.
Rugby allows them to invite visitors down from the capital, humiliate them at golf, wine them and dine them in great style and then try to kick seven bells out of them before sending them home with best wishes for a speedy recovery, and sure, ye can hold on to the crutches.
Currently Con lie in mid table which for most Clubs would be satisfactory but not for Con, so Saturdays game was to be an acid test for Clontarf who arrived in town as league leaders. What struck me watching the proceedings was how much Munster Clontarf brought to their game. Having scored an early try through the fastest alter boy in Dublin, Max McFarland, Clontarf set about pinning Con back and forcing them to defend in their own half where they conceded numerous pressure penalties which David Joyce converted. In the end he kicked 7 out of 8. For me the high point of the performance was the kicking from hand which was accurate, timely and about as welcome as coffin nails to the home side. Both David Joyce and Darragh Fitzpatrick made hay on defensive turnover ball. Coming off the heroics against UCD, the Clontarf defence continued the monster commitment with Brendan Cutriss storming around gleefully assaulting his old friends in true Munster style. Backing him up was his back-row colleagues and a front five who , despite depletions through injury and call ups, performed powerfully in tight and loose. Keith Donoghue at tight head had his best rugby game yet for Clontarf and mixed a solid scrummaging performance with real concentration and intent around the fringes. For those of you who don't know Keith, he's known as Polar in the club, a nickname, I suspect, which has nothing to do with the fact that he's fair haired and as big and strong as a bear.
In the end the Clontarf defence wore a frustrated Con side down. A consolation score at the end to the home side brought the final score to 13 26 and a happy journey home for the visitors.
The result brought to mind advice and feedback I did manage to get from my father about the principals of Munster rugby.
Good scrum, good line-out, make your tackles, kick your penalties, take any overlaps, respect the opposition, then do your damnedest to beat them . . . within the rules if possible.