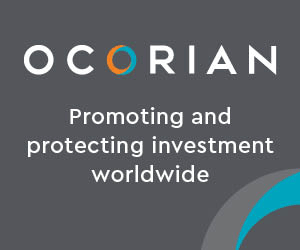 Clontarf maintained their position at the top of the Ulster Bank League with a hard earned defensive display in Dooradoyle on Saturday. On a day more suitable for coarse fishing both sides struggled with ball control so ultimately the game came down to place kicking and composure in defence.
For Clontarf, Richie Lane delivered the points with the boot and when it came to the crunch in the second half the defence held firm, kept its composure, and held off waves of resolute Garryowen attack to secure the points. For rugby purists the excitement of last ditch defence is hard to beat and some of the second half action was heart stopping particularly when one of the local linesmen decided that it was appropriate to take advice from some of the home players on the accuracy of a defensive touch kick. Small things can spark riots; one of the Clontarf supporters was so incensed he actually gouged himself in the eye!
So Clontarf came away with the points after a super start which saw a cameo display of restart fielding by Clontarf's foreign player Jamie Chipman Browne. It was a game where for long periods ownership of the ball was a liability for Garryowen because the visiting big guns were hunting the fringes and battering the home players. To be fair you would have to acknowledge the desire of Garryowen and for a large part of the second half their ball control and recycling was impressive. It was helped, however, by a Clontarf tendency to take turnover ball through too many cycles close to their own line rather than booting it the length of the pitch at the first opportunity.
It was a real pleasure to return to Castle Avenue into a roaring party of victorious J4 and J5 players throwing beer and darts in every direction and generally treating the senior side with no respect. I almost saw a tear in the eye of our illustrious treasurer.
On Sunday the U21's shook off the trauma of defeat last week to a ridiculously strong UCD side and turned over a 14 point deficit to beat Old Wesley 24  17 in the JP Fanagan League. Once the pack realised where the soft defence was they fairly battered the visitors around the breakdown and sealed the victory with a sniping score from their scrum half and Captain Dermot O'Meara. Special mention also to out half Mark Synott who finished off the game with a cool drop kicked conversion after the ball toppled over on his run up.
Victory all round!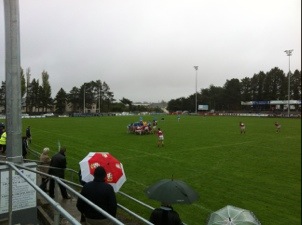 A drizzly day in Limerick