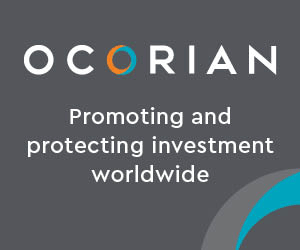 On Saturday Clontarf introduced a new look side for the 14/15 campaign with a raft of fresh faces across the starting fifteen. Flushed with success from last year, the victorious squad proceeded to distribute itself across the globe and into the world of commerce like a flock of starlings.
The upshot is that 'Tarf have had to rebuild the side and, in particular, the backline. For those loyal supporters who turned up at Castle Avenue to support Tarf Mk2 as opposed to going to the RDS to support Tarf Mk1 there was the usual first match tension as the visitors rolled a big team onto the park.
Clontarf struggled to gain any worthwhile possession in the first quarter and Young Munster took full advantage and jumped into a 14 – 3 lead after their Connacht centre Shane O'Leary scored a try to add to his two penalties and a towering belt from Out Half Ben Martin which bounced over off the crossbar. Crucially for the home side, they began to make inroads and generate phases and as they did so it became apparent that there was space out wide so it was no surprise when winger Jimmy Hawkshaw got in on the right after 35 minutes. David Joyce added a superb conversion and just before half time was on hand to add a penalty after the award was reversed for over enthusiasm from the Young Munster pack. Half time was 13 – 14 and all to play for in the second half.
6 minutes into the second half Peter du Toit capped an outstanding performance by blocking an attempted relieving kick from his opposite man and was quick on the follow up to score. That this happened close to Young Munster losing their tight head Evan Ryan took the wind out of the visitors and their life was made more difficult shortly afterward when Martin Garvey drove over for a very well deserved try.
To their credit Young Munster piled on the pressure but their bad day was summed up when after blocking a Tarf kick in the home 22 they saw the ball spill to home full back Ariel Robles who spotted space and an overlap. Tarf went wide to Sam Cronin who found Rob McGrath in support for the breakout try. Tarf added a fifth after great hands from Dave Hegarty put sub hooker Brian Keelan in under the posts.
So a very encouraging first game of the season. Congratulations to the coaching staff who have continued on from last years historic achievement and have started to mould an effective side from the foundation of last year and a bevy of enthusiastic newcomers. Congratulations, also, to all the new faces who grabbed the game by the scruff and stepped up to the mark.