For any queries please contact Shane Meehan on 087 7414897 or clontarfrugby2006@outlook.com
News & Updates:
Sunday 18th – Match v Blackrock is cancelled.  Training @ 11.30am  Mount Temple.

Training as usual Thurs @ 6pm
U12 Training Updates
Sunday's – Subject to Change

Thursday's – 4G Pitch at Club @6.00pm
2017/18 Fixtures
2017/18 U12 Metro League Fixtures
12th November
Home v
Barnhall
26th November
Away v
Ashbourne/Seapoint
3rd December
Home v
Blackrock
10th December
Home v
Naas
21st January
Away v
Barnhall
28th January
Home v
Coolmine/DLSP
18th February
Away v
Blackrock – Cancelled
25th February
Away v
Seapoint
11th March
Away v
Balbriggan/Ardee
25th March
Home v
Ashbourne/Malahide
22nd April
Home v
Coolmine/Ratoath
29th April
Away v
Greystones/Ratoath
League & Training Teams
| | | |
| --- | --- | --- |
| Wallabies – Shane, Josh, Simon, Nevan | Boks – Pat, Ian, Daniel, Brendan | Pumas – Keith, Alan, John |
| Forwards | Forwards | Forwards |
| Ruben Maguire | Alec Fennessy | Dylan Treacy |
| David Coogan | Daire McGrath | Charles Jordan |
| Harry Connolly | Harry Kelly | Luke Crowley |
| Euan Thompson | Tadhg O'Connor | Ciaran Ryan |
| Senan Reid | Evan Wynne | Charlie Coll |
| Conor Strode | Jude Leigh | Dylan McNiece |
| Rory O'Connor | Cal Nolan | Oisin Daly McGrath |
| Robert Harvey | Connor Markey | Senan Wall |
|  Backs |  Backs |  Backs |
| Hugo Feely | Oisin Devery | Hannah Scanlon |
| Matthew Meehan | Jack Leahy | Senan Ryan |
| Darragh Redmond | Hugo Fitzgerald | Andrew Brennan |
| Daniel Brabazon | Mark Macauley | Enda Walsh |
| Donal Og Geraghty | Philip Dalton | Reuben Mathews |
| Harvey Shackelton | Liam O'Donnovan | Christopher Butler |
| Samuel Deme | Feidhlim Daly McGrath | Jack Ritchie |
| Callan Phelan | Rory Honan | Sean Connolly |
| Jamie Lynch | Tom Perrin | Harry Digan |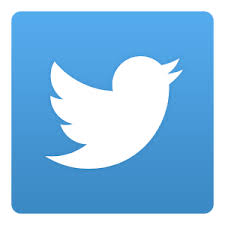 #minibulls @ClontarfRugby
PLEASE ENSURE YOU RESPOND TO "TEAMER" ALERTS TO CONFIRM ATTENDANCE OR ABSENCE ON MATCH DAY.   IT IS ONLY FAIR ON THE OTHER PLAYERS, OPPOSITION AND COACHES TO CONFIRM IN ADVANCE.  THANK YOU!
PLEASE REMEMBER YOUR GUM SHIELD – NO GUM SHIELD, NO PLAY!! 
Important Information
Boot Care:

This season training will take place on both St. Paul's grass pitches and the Club All Weather Pitch.  As such boot care is essential:
Please ensure boots are clear of mud and grass when training on the All Weather Pitch.
Check your boots regularly – particularly studs. Metal studs are the best option but check for worn or sharpened studs.  Failure to do so can result in nasty injuries.
Plastic/molded studs should also be checked.
Blade studs are strictly prohibited.
It is the responsibility of player/parent or guardian to ensure the above is complied with.  Players identified with muddy or damaged boots will have to leave play immediately.
Safe Rugby:

We strongly encourage all coaches, players and parents to have a better understanding of concussion.  Concussion can pose a significant risk to the well being of players if not managed effectively.  Please use the following link  to the IRFU website  www.irishrugby.ie/concussion and fimilarise yourself with the signs, symptoms and management of concussion.  I would ask that you share Junior Player video with your child to ensure that they too understand concussion.
 Code of Ethics: 
Please get involved. Positive encouragement for all the children is vital, most players want to impress their parents, so please try to impress the children. Never be negative.
NOTE: If any parent/guardian has an issue or observation regarding their child please bring notice immediately to a coach.
_______________
——————————————————————————————————————————————————————————–