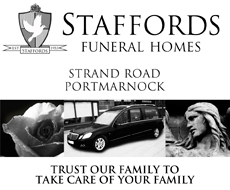 Clontarf overcame a spirited effort from an injury decimated Old Belvedere squad on Saturday and have solidified their 4th place spot in the senior division, 11 points ahead of Garryowen.  With games to come against Lansdowne and Young Munster in Castle avenue there is still plenty of potential movement in the makeup of the top four with a home semi-final still more than possible.
Saturday's performance was a proverbial curate's egg of an effort, good in parts, but very clunky in others. Perhaps the flying start became more of a distraction which is not the responsibility of winger Long who showed a lovely lick of pace to get in after 4 minutes. After that great start we fell into a disjointed pattern like a racing car missing gears. Old B battled manfully but were kept in the running due to a lack of accuracy and urgency from the visiting Northsiders who also managed to get on the wrong side of the referee with alarming regularity. One ray of light was the performance of Michael Noone who was on hand to force a try just before half time which we promptly cancelled out due to a missed tackle which conceded ground to the home side and ultimately a try to hooker Rossiter which sent Belvo in at half time with a score of 7 15 when it really could have been considerably worse for the team in black and white.
The second half presented similar fare to the first with Tarf getting in through Matt Darcy after great hands from Noone off a scrum. This was followed by Belvo attack, Clontarf transgression, and two penalties to the home side to bring the score to 13 22. To add to the pain we started seeing yellow as the referee lost patience with our view of events and pretty soon we were down to 13 men with Mick McGrath and David Joyce in the bin. Interestingly enough this challenge cleared the minds of the Tarf side and they put in the most effective 15 minutes of the game which started with powerful defending on their own line followed by some superb driving play to get the ball downfield and capped by a mauled score to Noone to take the score out to 13 29. That ended the resistance of the home side and all that was left was runaway score to Noone straight through the middle of a ruck for a well-deserved hat trick and a final score of 13 – 36.