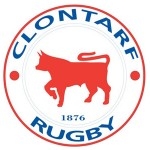 Dear Member,
As we are all  aware, the situation in relation to the COVID-19 Virus is a rapidly developing situation globally.
As a Club, we are very aware of our responsibilities in relation to all of our members of all ages, particularly given the numbers that we have participating on the pitch and socialising in the Club – from Minis right up to Senior Citizens.
We feel that the most responsible course of action for us as a Club is to follow, as closely as possible, the HSE/DOH guidelines, which themselves are evolving as the situation develops.
Accordingly, we are now requesting that all members comply with the following: If you, or anyone from your family, returns or has recently returned from an area affected by the COVID 19 virus;  OR may have been in contact with someone whom you think has; OR feel that you may be showing any symptoms associated with the virus, please contact the HSE for advice before returning to any activities in the Club.
If you have any doubts about your possible exposure to the virus, please err on the side of caution.
Thank you for your cooperation.
Yours sincerely,
Brendan Smith
Honorary Secretary