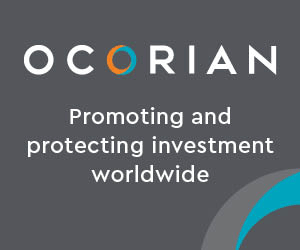 In Clontarf Rugby Club we strive to be a community focused club, with an awareness of how we can best contribute to the needs of our members in both a sporting sense as well as off the field.
We are proud of our rich history of not just being a sociable club, but a club that also tries to give back to society where possible.
Traditionally, we have run a very successful annual Ladies Lunch in aid of Breast Cancer Awareness, which over the years has raised significant funds for this very worthy cause.
Last year, in the early stages of the pandemic, we had to cancel the event, and given the current circumstances, the event will not be able to proceed this year either.
However, all is not lost and we now have a new opportunity for our members to raise funds for charity.
We have decided to partner up with TrainM8 to take part in "Gimme1000" in aid of Pieta House and The Irish Cancer Society. This is particularly appropriate to us, as Pieta House is a charity which has also previously benefitted from fund-raising tag tournaments in the Club.
"Gimme1000" is a virtual event that will take place on Saturday, 20th February 2021.  
Participants are challenged to complete 1,000 repetitions of any exercise or activity of their choice within 24 hours. Last year examples included push-ups, air squats, sit-ups and jumping jacks.
This year, they are encouraging participants to get creative and the activity is open to interpretation as to how each participant will choose to give their own unique 1,000.
For younger members of the Club, 1,000 passes or kicks – 500 off good and bad side for example – could be a good idea (within permitted family groupings). For more senior members, 1,000 steps up and down stairs may better suit their fitness level.
Other suggestions could be picking up 1,000 pieces of rubbish within your 5km area, or even reading 1,000 pages in (one or more) books. Whichever option you choose – there is something for everyone!
The past year has been tough on all of us, not least on the fundraising efforts of the two incredible charities that are The Irish Cancer Society and Pieta House. The work of these two organisations has touched many lives and has had lasting effects on numerous lives across the country.
Unfortunately, due to ever-present COVID restrictions, both have been unable to run their respective flagship events, Daffodil Day (Irish Cancer Society) and Darkness into Light (Pieta House), for the second year in a row. These two events are a vital source of funds to maintain the essential services that both charities provide.
Now, more than ever, it is important to stay active and look after our physical and mental wellbeing. We hope that the Clontarf Rugby community, of all ages, will join in this great initiative to get active whilst raising much needed funds for two truly great causes.
Last year the "Gimme1000" initiative raised €55,000. This year we hope to help them to achieve their goal of having 1,000 people to complete 1,000,000 reps and raise €100,000!
If you have any queries, or indeed would like to make a direct donation, whether business or personal, please contact marketingclontarfrugby@gmail.com
Yours in Rugby,
Sam O'Byrne
Chairman of Marketing