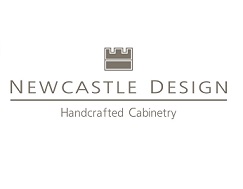 Clontarf nominated as Club of the Year at CARA National Inclusion Awards
Clontarf Rugby have been shortlisted for "Club of the Year" at the CARA Centre National Inclusion Awards 2017, in recognition of the story of "The Bulls".
Clontarf Rugby have been seen to 'enhance participation opportunities in sport' according to CARA, the national organisation providing a collaborative platform in sport and physical activity for people with additional needs.
The award ceremony takes place on Thursday 30th of November.
About the Clontarf Bulls:
This team caters for local boys and girls with intellectual additional needs.  Every child involved has shown ability to play rugby regardless of Autism Spectrum Disorder, Down Syndrome or other reasons that they require a little extra help. Many of their brothers and sisters play rugby, now these boys and girls have their own team!
The team is being led by a group of rugby coaches and volunteers with a particular interest in promoting the abilities of these children.  The coaching group draws on active players, ex-players, teachers, special needs assistants, and academics focusing on people with special needs.
Training kicks off at 11.15am on Sunday mornings on the new all-weather pitch in Clontarf and consists of drills, games and training that are pre-planned and aimed at being easy to follow and enjoyable for players and coaches. Each participant is provided with one-to-one coaching throughout the session.
It is a positive, fun and safe environment, and the following improvements have been noticed in the players as the season has progressed: increased confidence, independence, spatial awareness, ball handling skills, fine and gross motor skills, listening skills, ability to take instruction, fitness, increased play outdoors, friendships between children and also parents, and of course an appreciation of the game of rugby.
Find out more about the Clontarf Bulls here: https://youtu.be/hwgBjVGT4EM