Only one club has had a player start every one of Ireland's 25 Club International fixtures to date – Clontarf FC. 30 Clontarf men have earned Ireland Club XV caps and Michael Brown, Michael Noone and Matt D'Arcy were all capped in the first game of the 2019 series – last Friday's 23-9 win over Scotland Clubs at Netherdale.
Experienced centre D'Arcy, a former Ireland Club XV captain, is in his fifth campaign with the Irish squad, making a record ninth start at Energia Park tonight (kick-off 7.30pm). Dolphin legend Barry Keeshan's record of 11 Club International appearances is now firmly in his sights.
"It's always just an unbelievable honour to be selected," admitted D'Arcy. "Playing in the AIL over the years, you see the talent that's around. It's obviously very difficult to get selected so when you get that email or that phone call, it hits you how great it is.
"We set out some goals in the first camp and said it was about enjoyment as well as representing your country. It is competitive. You want to win. You want to showcase what you can do. I'm a competitive person and everyone else in the room is as well. That's why they're here. It's about training with the best people, getting coached by the best people and testing yourself at the highest level possible."
Morgan Lennon's Ireland Club XV squad trained every weekend in January before the opening clash in Scotland. It was just a second win on Scottish soil at this level, worthy of a 14-point advantage and a step towards winning the Dalriada Cup for the first time since 2014. The trophy goes to the aggregate winner over the two games.
D'Arcy's first appearance at Club International level came in 2015.  With Ireland's Six Nations teams playing away this weekend, the Club International is the biggest rugby show in town and the Clontarf man cannot wait.
"Hopefully the rugby community will come out and support us. It's a good sign for Clontarf that a number of us have been selected and all the people in the club are all behind us. We're getting lots of people sending us messages and asking us about it. A big crowd would make a big difference," he added.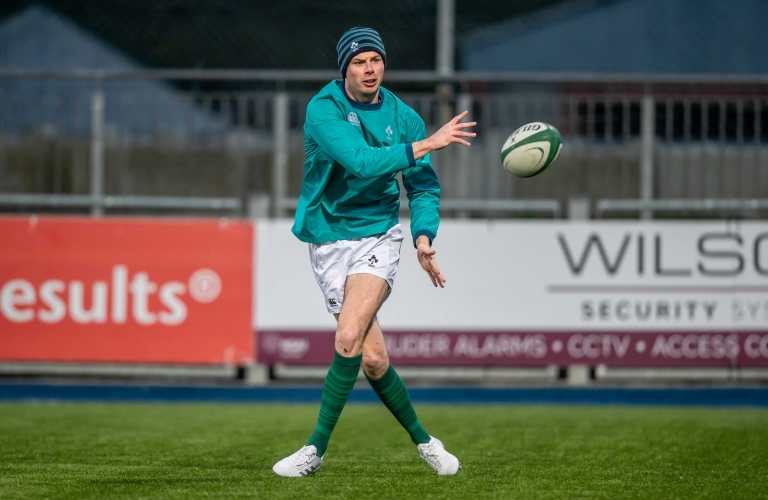 Article featured on irishrugby.ie 8th Feb 2019