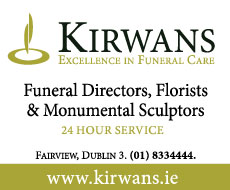 So… game 2 of a definite 18 and a little bit of tension after the efforts last week in Cork went unrewarded.
What probably went unnoticed in Cork was that along with a visit to 'Con and that daunting baptism of fire, it didn't help that most of the younger guys were playing out of position. Also, the addition of experience in the shape of Max McFarland and the excitement that his afterburners creates helped settle the nerves. When he ripped down the left and put No 15 Jennings in before the supporters has re-acquainted themselves with each other and the sexy new paint job on the stand, it was a dream start.
Shortly afterwards Tony Ryan added another and with Jennings adding the points for both it looked like 'Tarf were going to shake off early season nerves by shaking the life out of Marys. However, Marys being Marys they refused to wilt and when 'Tarf got slippy and slidey in the centre, full back Maupin slalomed through gratefully for a try under the posts. That sparked a comeback from the visitors which forced 'Tarf into conceding ground and penalties. Ultimately, the men in red and blue were delighted to see half time at 14 – 13 and the opportunity to re-boot the system. The second half saw 'Tarf experience take over. When Marys were reduced to 14 after a yellow card at a 'Tarf maul, an uncontested scrum saw Matt Darcy left one on one with a stretched defense two yards from the line and that was that.
Matt added another and when Max McFarland saw space in front of him with 5 minutes to go his explosion of acceleration was too much for both layers of Marys defense. Congrats to all on a sparkling performance. A particular shout out to Sean O' Brien, Neill Reilly, Mark Sutton and Andrew Feeney who all made great contributions in attack and defense . Welcome also to Cormac Daly, fresh from Navan and the Irish U 20's who looked every inch a Clontarf forward .