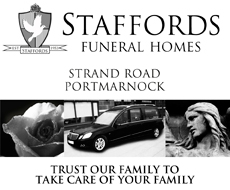 Clontarf have got into a habit of bursting bubbles at Castle Avenue. We all remember a shiny UCD team strutting in off the back of six victories out of six played only to be reduced to rubble by the cranky home squad.
Last Friday Terenure arrived to the Northside righteously proud of their four out of four opening to the league. Prominent among those scalps were Con and Garryowen who has both defeated 'Tarf in recent encounters so the visitors could not be blamed for being confident. This league is a funny beast though and despite a checkered start to the season Clontarf were more than aware that any problems they may have had in the first four games were internal and, as we all know , internal problems are solvable.
On Friday Clontarf showed how quickly internal problems can be solved . Gone was he hesitant defense and in its place was the kind of structured violence that warms the hearts of the supporters as it chills the bones of the opposition. The Clontarf back row was in savage defensive form and it was on the back of that effort that the team grew in confidence as the game progressed. Making his debut at 9 was Hugh O'Sullivan who belied his youth by giving a performance that had "Petit General" written large all over it. On the back of his service David Joyce had a superb match, and outside him the back line purred and snarled as required with Sean O'Brien giving a man of the match performance at 13 that included a super try to go with a massive defensive effort.Inside Sean at 12 Matt Darcy was experience personified and also scored a training ground try that had Hollywood AND Las Vegas written all over it. (You had to be there ) !
Book ending those two tries were a surge to the line from the pack which was finished brilliantly by Cormac Daly and after 'Nure' tried to move ball against the savages in their own 22 and got hunted into a handling error, Adrian Darcy was on hand to snaffle the ball for the bonus point score.
This was a return to the basics of Clontarf rugby. We are all aware of the talent in the squad, it was a real pleasure to witness their resolve.
P.S
Along with success on the field could I note that one of the Clontarf referees , Brian McNeice , has been appointed as TMO for two of the Autumn Series Internationals . Brian will be in the 'Box' for the Italy v Argentina and the Fiji v Canada games . Congratulations to him on this great achievement.