Welcome to Clontarf Rugby u 15 – Metro Plate Winners 2013

End of Season BBQ  - thanks everyone and special thanks to our Mams who organised the grub and sorted the BBQ and managed to get the lads fed especially  given that  our  "referee liaison official " was stationed at the burger stall and had a severe dose of  the " munchies " –    
Parents-  as we said your  involvement is vital to keeping this show on the road – thank you all for  your support  and if you can ,  stick with us for the future   !!
Leinster Metro Summer Squad - eight of our lads made it through the trials to the final squad – well done The Leinster 8 ! - more of our lads are " on observation " for winter squad
Photographs – we have great photo's from Doug Rafferty [ Alex's Dad ] & Harry Mullan [ Francois Dad ] For copies please e mail me - michael@mcproperties.ie - i will have them all ready in a file in week beginning 20th May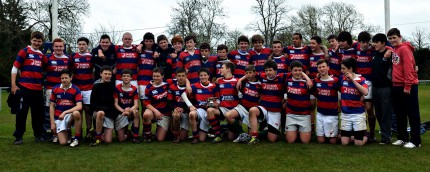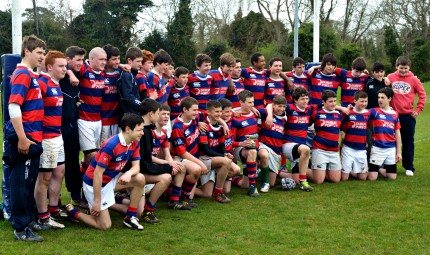 Free Sundays  - the very idea !!
We would do some unofficial [ not Club sanctioned ] tip & 7 a side on Sundays on the Promenade or in St Annes or on the beach if lads are interested and not clashing with GAA or other sports  - we would go through to end of June
Text  Yes  if you feel ;
That's a good idea – about time you had one
When can you start and will it go on all day ? – hopefully ?
Can you collect my fella and drop him back ? – my son will cycle
Text No if you feel
I have had enough of you lot
Do you not think you have done enough damage ?
Have you seen the weather forecast ?
 Something to think about this Summer  - Cloud Formations !!
Have a great Summer everyone , stay safe and well and come back to us again next season and bring some friends !!
Ross , Austin , Conor , Niall , Eoin & Mick 
Mick  Clinton – 086 2557761