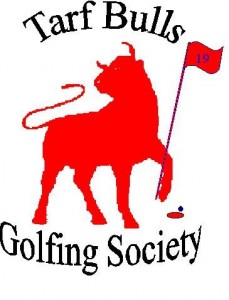 Paddy O'Reilly's Captain's Address
Dear Fellow Members,
I am honoured and privileged to be your Captain during this coming season. When I was approached to service this post, I have to admit that I hesitated for a while and suggested that, perhaps, somebody with a little more cognitive ability than I now possess, would be a preferred candidate. And that is why I find it necessary, regrettably, to read (rather than ad-lib) most of my short address to you this evening. When approached I was advised that all that would be expected of me was to stand up at our social get-togethers and say a few words even if YOU MAKE A COMPLETE ASS OF YOURSELF. He then went on to say YOU WON'T FIND THAT TOO DIFFICULT. So Gentleman, following such a compelling and ringing endorsement – how could I possible refuse!
It is fair and true to state that all of us have derived tremendous and sustained pleasure over the years from the Bull's Golfing Outings and from the associated and highly convivial social activities. Support for our outings have been exceptional by any standards – usually some 40 golfers and occasionally, like today in excess of 50. What a brilliant testimony to the effectiveness and success of our Committee.
It is in our interests, therefore, to occasionally remind ourselves that all of these activities do not occur in a vacuum – a very significant amount of time and effort is needed to manage a successful society (administration, organisation, planning, handicapping, venue selection, accommodation, timing of events, record keeping, communications, finances, event management and more) and also to remind ourselves that this productive society is run entirely as a result of voluntary endeavour.
I am informed that the Bull's Society was established in 1999 by – and to their great credit – Messrs. Bobby Duane, Norman McCully, Christy O'Connor and Shay Mc Monacle (all incidentally former Captains of this Society). It was decided then that the new Society would cater for Clontarf Rugby and Cricket Club Members and would be known as the Tarf Bulls Golfing Society. The Society has been characterised down through the years by diligent, hard working and talented committees. We owe all of them a debt of gratitude.
In a succinct history of the Bulls compiled by J.R. Forrest, Norman McCully's surprising – very surprising hole-in-one in Galway was recorded as a one-time event and described as a 'highlight'. Of course Gentlemen, we all know, don't we (?) that Norman's 'contrary to expectations' hole-in-one was not the only hole-in-one achieved by a member playing with the Bulls. I readily admit to being somewhat browned-off when a fluke takes precedence over the genuine article!!
It has been my experience that in every successful sporting society there is almost invariably one individual – an operations manager – who possesses a crystal clear overview of the inherent and vital needs of the Society and the skill to ensure either himself or through delegation that all the appropriate boxes are both ticked and dealt with. I refer in this case to Bobby Duane who whilst devoted his wife Eilis, who receives extra –special care and loving attention from Bobby, has, nevertheless, managed and given unique service to our Society since its inception.
On your behalf I extend our best wishes and warmest regards to Eilis.
To our sponsors we express deep appreciation and gratitude. We would find it extremely difficult to manage without your generous support.
I wish all of you success in the coming season.
Finally, I mentioned at the outset of this address that it is a privilege and honour to represent you – it is, furthermore, my pleasure.
Paddy O'Reilly